Garth Quinn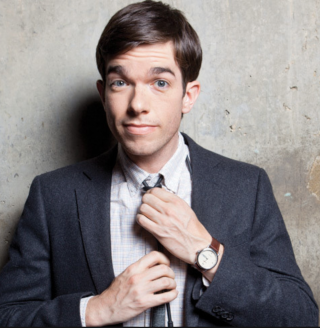 Basics
Full Name: Garth Roger Quinn
Former House or School: Slytherin
Birthday: July 7th
Age: 42
Sexual Alignment: Heterosexual
Blood Status: Pureblood
Hometown: Manchester, England
Current Residence: Cambridge, England
Occupation: Independently wealthy, freelancing in cursebreaking
Martial Status: Single
Alliance: Neutral (AKA, himself)
Appearance
Hair Color: Dark brown
Hair Style: Floppy
Eye Color: Dark grey
Height: 5' 11"
Body Type: Skinny, but toned
Dress Sense: Robes or Muggle suits of good quality
Other distinguishing features: Burn scar over his left hip
Personality
Likes: Money, adventure, beautiful women, bragging
Dislikes: Emotions/expressing emotions, kids (he isn't good with them, they make him feel awkward), awkward situations, losing out on a cursebreak
Flaws: Drifter, unable to settle down, unable to express emotions healthily, self-serving to the last
Quirks: Hates cats, unusually lucky in life-threatening situations, throws punches as often as spells
Strengths: Cares about Archer (even if he doesn't know how to deal with that), strong spell caster, good at fighting physically
Weaknesses: Unable to express emotions easily, prone to reckless risks, unable to set down roots
Overall Personality: Garth is a self-serving man who switches sides or maintains his neutrality as it suits him. He's reckless and likes to have a good laugh, but he doesn't deal well with serious situations or emotions. Despite his solid home life as a child, Garth is a drifter, who becomes restless when he feels he's been in a place too long. He feels very little attachment to places or things, and very few people receive his true friendship either. Garth often forgets that he's not 20 anymore and that leads him both to neglect responsibility and behave foolishly.
Family
Father's Name: Name: Callum Richard Quinn | Age: 65 | Occupation: Retired | Blood Status and Species: Pureblood | Living or Deceased: Living
Mother's Name: Name: Rosemary Lillian Quinn neé Ladimer | Age: 63 | Occupation: Retired | Blood Status and Species: Pureblood | Living or Deceased: Living
Siblings' Names: Name: Fenton Jacob Quinn | Age: 39 | Occupation: Auror | Blood Status and Species: Pureblood | Living or Deceased: Living
Spouse's Name or Your Love Interest: Name: June Morris | Age: 38 | Occupation: Hooker | Blood Status and Species: Muggle | Living or Deceased: Living
Childrens' Names: Name: Archer Quinn | Age: 14 | Occupation: Student | Blood Status and Species: Half blood | Living or Deceased: Living
Pets' Names: Name: Fenris | Age: 3 | Species: Long-eared owl | Living or Deceased: Living
Overall Character Background: Garth Quinn was born in Manchester, England and was raised along with his brother, born three years later, to act as proper Pureblood gentlemen. While Fenton accomplished this, Garth managed to do the exact opposite. He spent family money on parties and women and spends most of his time pursuing his own leisure, much to his family's chagrin. However, he does clean up nicely and has managed to make money of his own to make up for squandering some of the family fortune. Despite his attitude, Garth was a good student in school and he takes freelancing cursebreaker jobs when they come up, though he's not an official part of the Gringotts team.
Garth met June Morris when he was 28, spending some of his downtime in Northampton. He took June home and 9 months later, got a little bundle of joy for his trouble. For a while, he tried to be a father, but he was too restless and he left June when Archer was 2. He resumed his travels, but while abandoning June didn't really bother him, Archer always stayed in the back of his mind. He sent money to the boy every month and resolved to come back and find out if he was magic when he turned 11, but forgot about his promise until 3 years too late.
Overall Family Background: Garth Quinn was raised in a stable Pureblood household much like many other Pureblood households across Britain. They kept their noses out of both Wizarding Wars and passed that philosophy on to their sons. Though Garth partied his way through a sizable amount of money, the Quinn fortune remains largely untouched. Callum Quinn, however, insists that both of his sons hold jobs, however infrequently Garth is actually employed. He hopes to force some discipline on his elder son, but it seems little will curtail him.
Magical Belongings
Wand: Wood Type: Sycamore | Wand Core: Dragon Heartstring | Wand Length: 9 1/4 inches
Belongings: The only belonging to which Garth assigns any importance is the Quinn signet ring, marking him as his father's heir. Everything else is meaningless to him.
Uniform: none
Social Status
Friends: ?
Enemies: ?
Foes/Rivals: ?
Love Interests or Couples: ?